Solar Youth Internships
PAID internships for youth who reside in Westville Manor, Brookside, Rockview and Eastview Terrace neighborhoods.  Interns will learn concrete skills associated with carrying out community improvement projects they have designed, while building skills for general employability, critical problem-solving, communication, and working in groups. Examples of past projects designed and completed by Green Jobs Apprentices include: mural painting, building gardens, and running bike clinics for community members.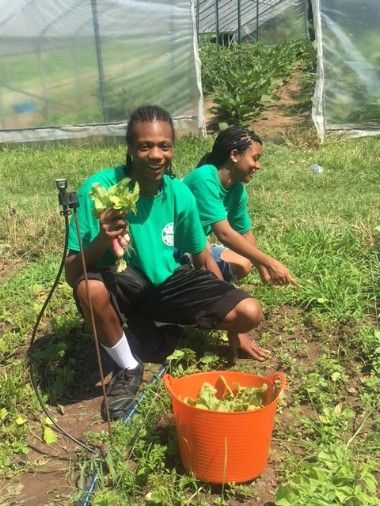 Stewardship Application (Ages 5-13)
Welcome to Solar Youth's Summer 2020 Program:  Back to the Future!  This season will happen from July 6, 2020 - August 7, 2020 at both of our West Rock and Eastview Terrace sites.
Stewards Application (English/Ingles)
Stewards Application (Spanish/Espanol)
We understand the public health concerns about gathering in person, so our season will include virtual engagement and our version of the Camp-In-S-Box experience.  Enrolled youth will need access to 1) email, 2) computer & WiFi, 3) Zoom & Netflix account, 4) phone or video camera to fully participate in our program.  Please let us know if you need support in accessing these technologies in the application.
Get a fun Summer Camp experience DELIVERED In-Person TO YOUR HOME once per week.
DAILY ZOOM gatherings (in Large and small groups)
The Camp-In-A-Box experience will include activities and supplies on nature exploration, mindfulness, arts & cards, DIY projects, & more!  We will also have virtual events (meet-ups, parties- and workshops), and mentorship.  This season will emphasize community, so we look forward to seeing you all soon!