Solar Youth BLOG
What's new in the world of Solar Youth Stewards, partners and community?
December 3rd, 2018
FOSY Outreach Makes Giving Tuesday a SUCCESS!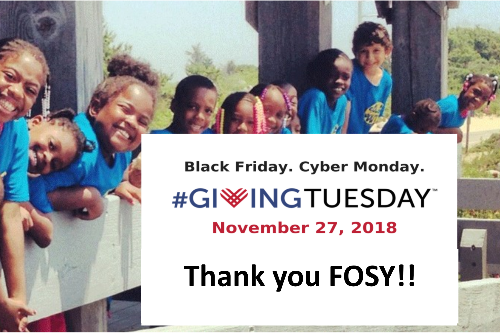 FOSY Outreach makes Giving Tuesday a SUCCESS!!
Solar Youth shattered fundraising goals this week when FOSY (Friends of Solar Youth) stepped up on Giving Tuesday. 45 individual donors donated a total of $6,477 - enough to support over 5 season-long stipends for our Youth Educators!  This was a 57% increase from last year.
We are so thankful for each donations, because they help fill the funding GAP created by recent cuts in public funding.  YOU, our friends and community, and your investments are essential for keeping our doors open.
BUT SUCCESS WAS DUE TO MORE THAN MONEY!
We want to give a special shout out to Terry Degradi and Geffen Waterman (via Thea Buxbaum) for hosting Facebook fundraisers that brought in over $200. Also, the following 8 people shared our fundraiser with THEIR friends:  Michelle Gottlieb, JoAnne Wilcox, Jennifer Milikowsky, Michelle Maitland, Alexandra Dunnaville-Wingate, Debbie Cutler-Ortiz, Jim Farnam, and James Moore. Because of them, we now have 8 new FOSY in the family!
ALSO!!!  Thank you to the strategists in the FOSY family for trying to secure some of the Facebook matching donations by donating at EXACTLY 8am!  Debbie Cutler-Ortiz, Matthew Garrett and Jen Milikowsky! We will let you know if we got it when we hear.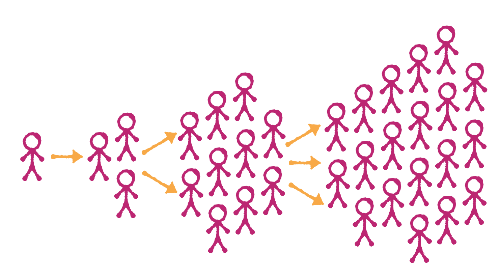 It is amazing to have our cause shared with so many new people who can learn about our model of supporting youth to achieve lifelong success. Word of mouth outreach has the potential to increase our exposure exponentially and build new and lasting partnerships.
If you are still interested in giving, check out the Facebook fundraiser for Geffen (via Thea) here.
Funds raised will support activities such as an ice-skating trip, this season's youth-led Community Service Action Projects (including making community stress balls to promote mindfulness), and an end of season "Kids Teach-back Celebration" on December 15th (Check it out!) where all youth will present to friends and families what they learned and accomplished this fall season.
We are so thankful to all of the Friends of Solar Youth new and old who stepped up on Tuesday! Stay updated with us and keep sharing as the holiday season continues.
If you missed your chance Tuesday it isn't too late! Our donation portal is open!:
https://solaryouthorg.presencehost.net/givingtuesday/giving-tuesday-donation-page.html