Impressions from Camp
Special Summer Camp Moments
This summer I had the pleasure of serving as Lead Educator for the Steward Team as well as Camp Co-Director at Solar Youth. I got to meet all the amazing people that make Solar Youth's Summer Camp what it is, and became an important part of the team. 
I have always had a passion for working with kids. In fact, I am actively working towards obtaining my Master's Degree in Curriculum and Instruction for Elementary Education at UConn. In the past, I have worked in Cheshire, Hartford, East Hartford, and Mansfield school systems and absolutely loved my time in them all!  Soon, I depart for Cape Town, South Africa where I will be teaching in a third grade class for four months.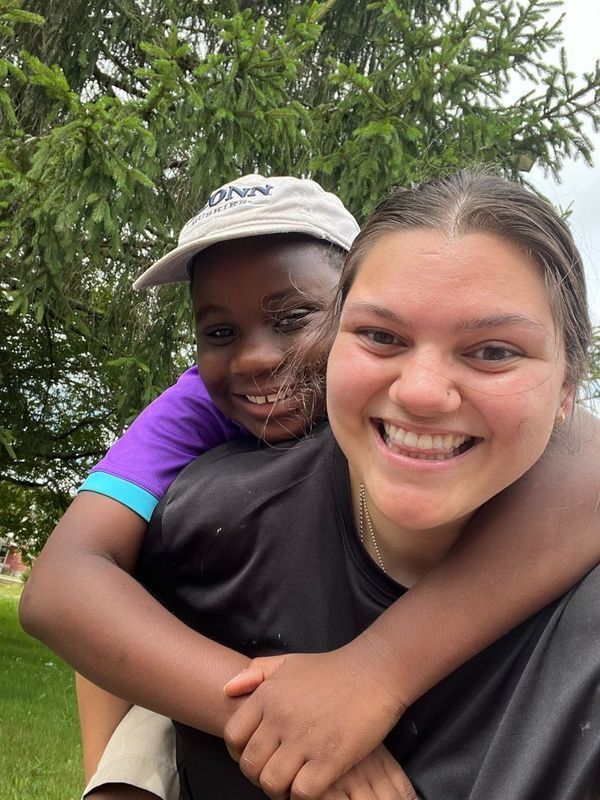 When I applied for the summer Educator position at Solar Youth, I had no idea just how amazing my time here would be. 
On the first day of camp, nerves and excitement were about matched, but once I saw the youth start to trickle in, my nerves began to fade. I remember sitting on the floor in the auditorium with my computer, looking up at each child sitting in their chairs, trying to memorize all the names and faces. They looked as though they were having the same feelings as I did, which, in a way, was comforting. All of us - youth, Interns, and staff alike - were in this together. 
Slowly, but surely, we all got to know each other, the way you get to know your best friends. We learned all the small, random but important facts about each other. We learned each other's quirks and habits, life goals and aspirations. This was probably my favorite part of camp. Learning things like: Hunter wants to own a berry farm one day with strawberries and blackberries and raspberries too, because he just loves berries; Obi loves learning about history, and we were able to talk all about U.S. and even Nigerian history on our way to and from Hammonasset; Kimberly LOVES koi fish and was so excited to have an opportunity to feed some of them on our visit to SeaQuest. All these little things are what make up these amazing kids that I got to work with all summer!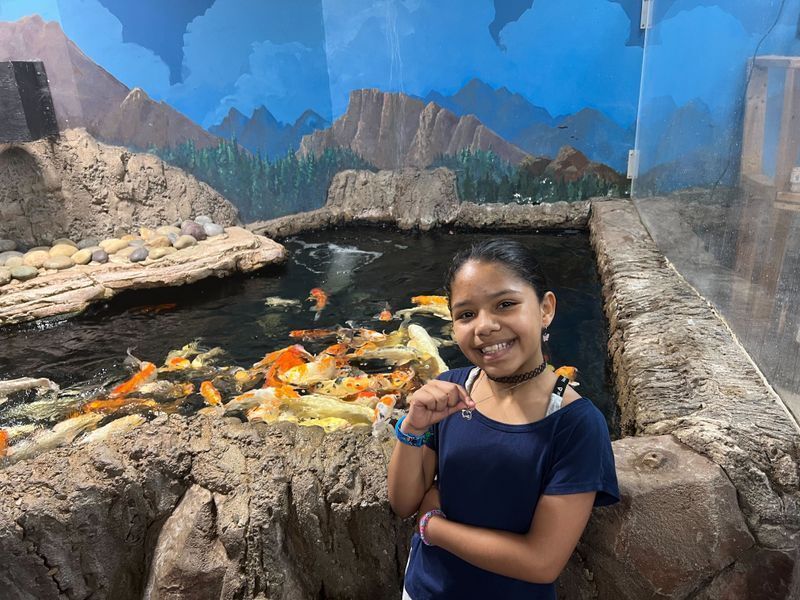 One memory that I cherish is from the first week, a beach trip we had taken to Lighthouse Point Park. For one boy in my group, this was his first time being in the ocean. He was a little nervous, but seeing everyone else having fun made him feel safe. We held hands and stuck together. I was so proud of his bravery and willingness to try something scary and new! It was only our third day of camp, yet I could already feel the sense of community and trust we were creating, the impact our little group was having on each other, and in a greater sense, I truly understood how important summer camp experiences are for inner-city youth. 
Another highlight is when we were learning about buoyancy and how different objects float and sink. I brought in a tub of water and asked the kids to pick objects around the room to see if they would float. We learned about density, mass, volume, all the different factors that impact buoyancy. What stood out was the excitement radiating from the kids as they tested different objects. At some points they were jumping up and down when they guessed correctly! Later when we took another beach trip, this time to Hammonasset, I heard a few of the kids talking about how they can make themselves float or sink in the water depending on how they distribute their body across the water. This small conversation got others trying it, too. Witnessing all the kids apply the knowledge they had gained a few weeks before to their daily lives is something I think every teacher dreams of, so seeing it first hand was truly amazing.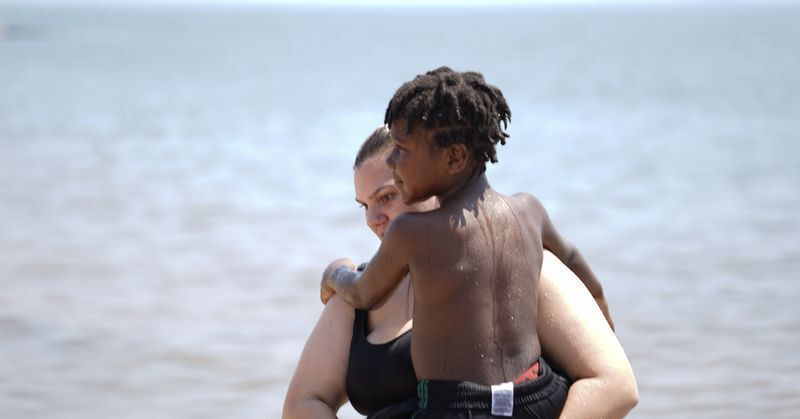 When accepting this position, I expected this to be a 6-week summer job, but the connections and stories and memories that I have will stay with me forever. Although there were some inevitable challenging moments during the program, there were also amazing triumphs and meaningful experiences with the kids that made all of the hard work worthwhile. I hope my schedule will allow me to be able to come back again next year, because working with the Interns and professional staff who helped create an unforgettable summer for New Haven youth is something I hope to continue to be a part of.