Which Mummy Wins the Race?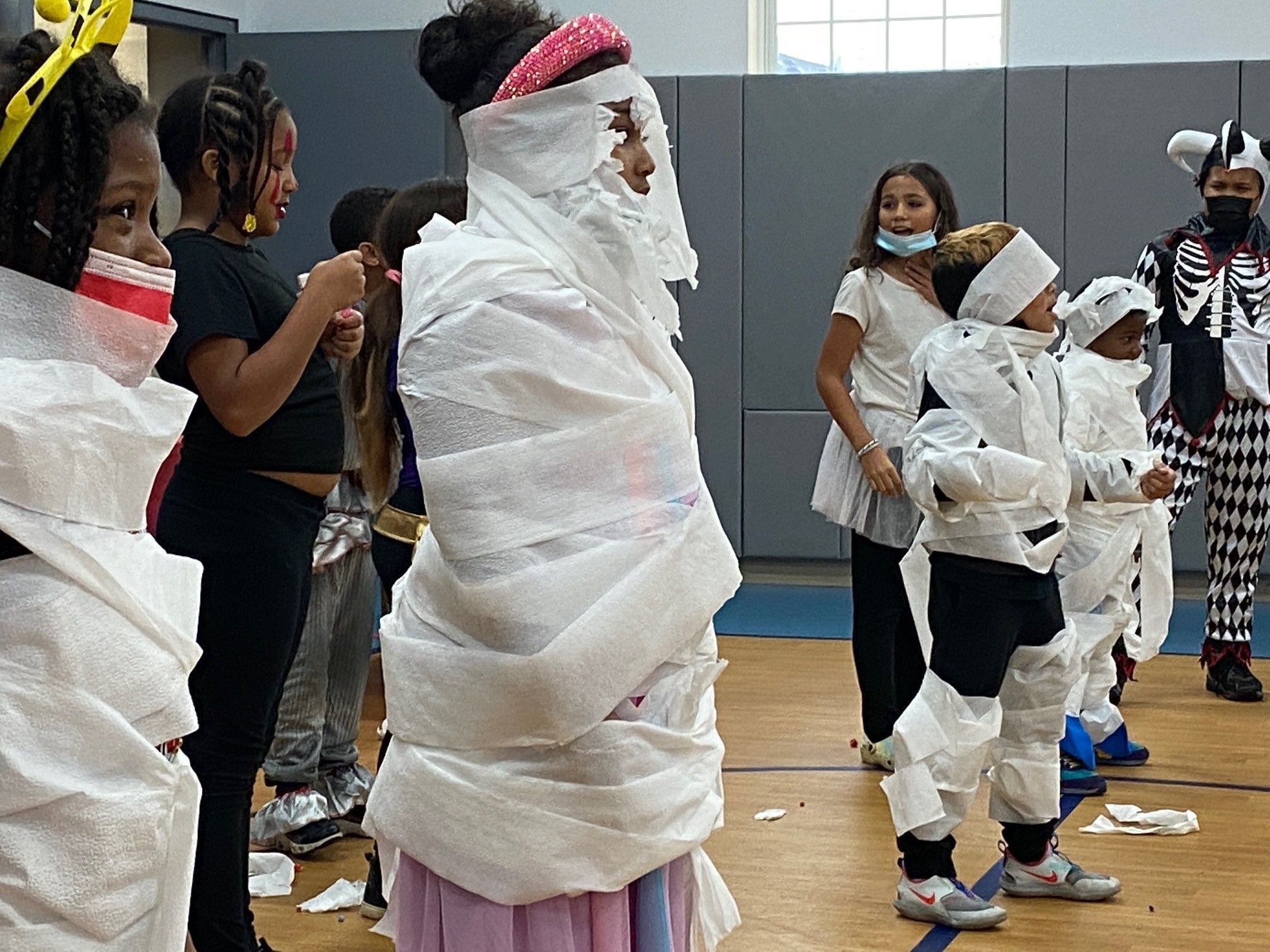 In October, Stewards from West Rock and Eastview Terrace joined together for a seasonal celebration. The day was filled with games, prizes, food, treats, and lots of fun! It was a joy to be all together in costumes and in good spirits. The Interns were hands-on as they helped set up, ran game stations, supervised the younger participants, and cleaned-up afterwards. They were critical in making the day a huge success.  
Here are some highlights from the festivities:
Halloween Fest in Eastview Terrace
And finally...which mummy won?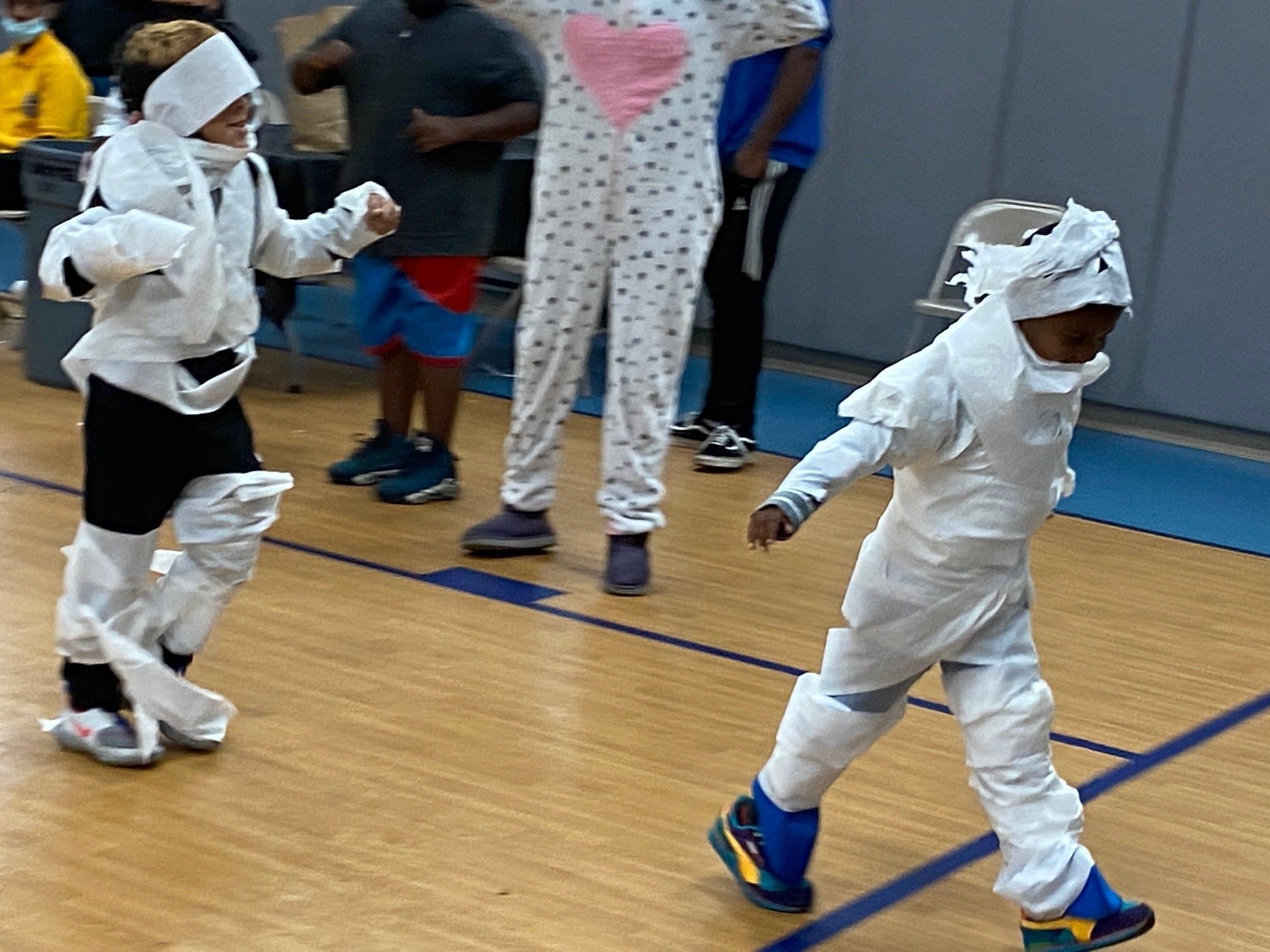 One of our littlest ones!
Tips: Extra points for neat wrapping and a convincing mummy walk.