Spotlight on Solar Youth Interns
Solar Youth's fabulous Site Coordinator, Shannon Dickey, reports that the Youth Educator Interns (YEIs) assisting in her Steward Program have shown amazing leadership. In pre-season training, Interns learned skills in facilitation, curriculum development and leadership in order to effectively contribute alongside staff members who work directly with children. 
Two examples of excellence include: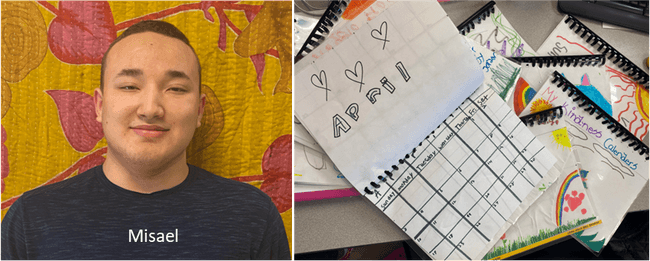 Teaching Kindness
Misael planned an engaging activity for the Stewards that led them to be more mindful about how a person's actions impact others. He did this through the creation of the "Mindfulness Calendar."  Each Steward designed their own calendar on which they planned various acts of kindness that they will execute over the month in order to have a positive impact on others. As an example, one Steward wrote, "Help my mom clean."  They are also using the calendars to record acts of kindness that other people have shown to them, such as "Someone opened the door for me," and reflecting on how it feels. This activity is a great example of living our values. Solar Youth programs incorporate five underlying values including INTERDEPENDENCE, STEWARDSHIP, EXCELLENCE, KINDNESS and FUN. YEI Misael shows that he understands these values and found a creative way to impart them to our youth.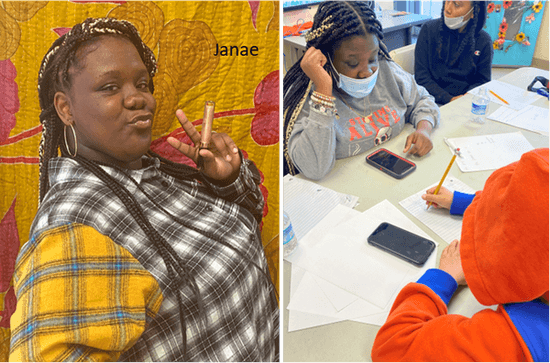 Imagining the Future
It's never too early to dream. YEI Janaes concept is to take it one step further by teaching the Stewards how to turn their dreams into action!  Breaking it down into smaller steps, the Stewards imagined what they want to become when they are grown and then made it more concrete by drawing it out. The final step is to begin turning those dreams into a reality! Stewards have been thinking through how they can learn more about their areas of interest by identifying adults in the community who might be good resources for them. The Stewards then wrote letters to the adults professing their interest and asking to meet. Examples of these "future selves" include Jordan who wants to be a barber, Angelo who wants to be a professional basketball player, and Dezyah who wants to be a veterinarian. We applaud Janae for being inspired to show the children how to take initiative for their future.