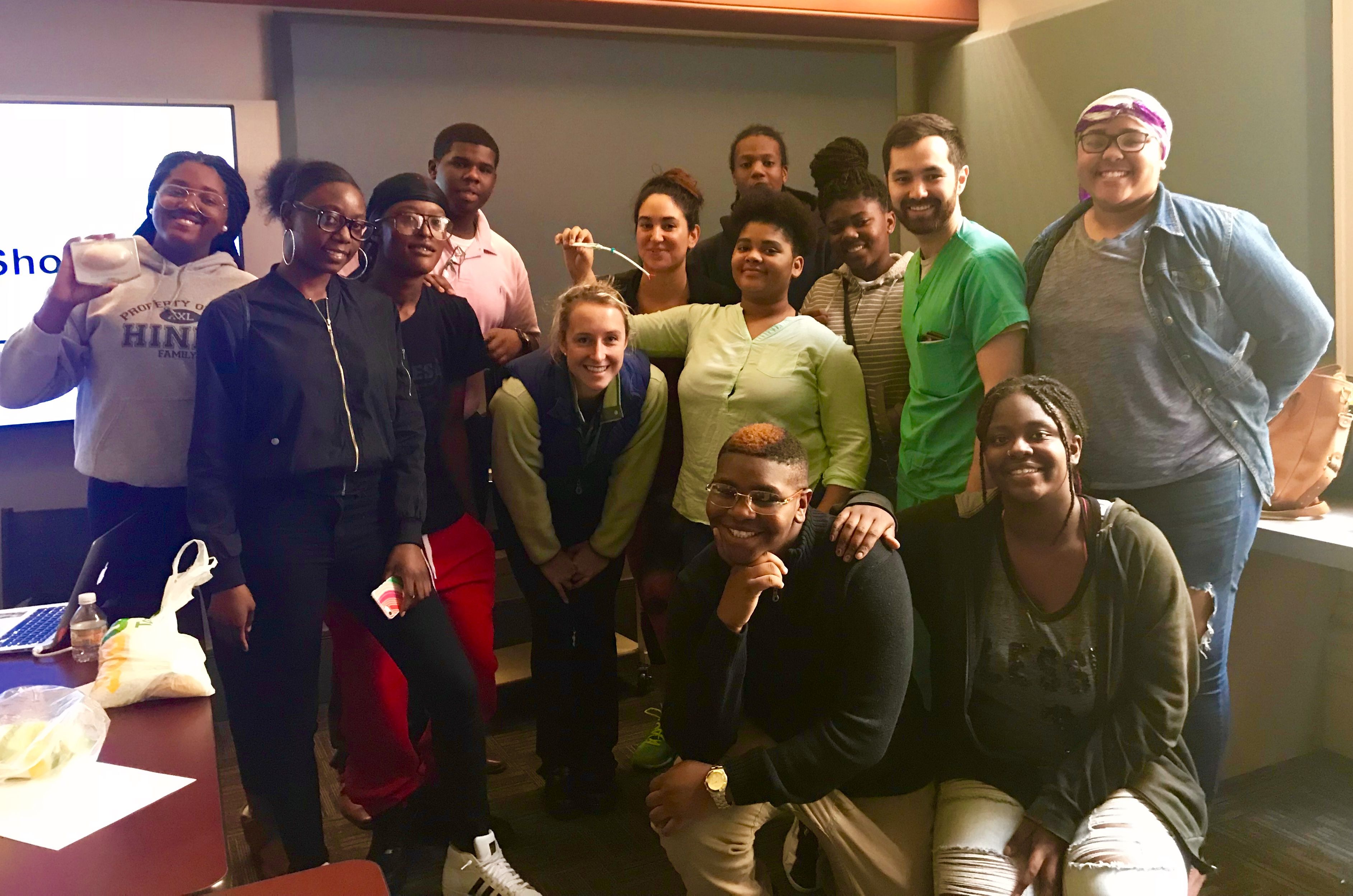 Last year, the Yale Ob/Gyn Residency partnered with Solar Youth, and since our partnership began, it has been a huge success! Our residents, who are physicians in training, training to be Ob/Gyns, have developed several teaching modules focused on important reproductive health topics. We have met with the Solar Youth Empowerment Program over the course of several months, and have had a fantastic time teaching these great young people. We have found them to be enthusiastic, interested, intelligent, and entertaining! Our residents have also learned many valuable lessons working with the Solar Youth teens.
Here are some thoughts from our residents:
"Solar youth was a great way to connect with the community. I not only felt like I was getting to know teens in the area and helping them to understand contemporary issues, but also had a fun time and was able to learn about better ways to relate to my patients. I felt reinvigorated remembering that I can make a difference and seeing directly how knowledge can empower teens to make healthy decisions for themselves and be leaders among their peers."
"One of the downsides of talking about reproductive health in clinic is that you usually have another patient waiting. Working with Solar Youth students has not only relieved the pressure of having a time limit with patients, but more importantly it allows the learners to ask as many questions as they want for education, clarity and understanding. It's reinforced particular areas of curiosity and/ or concern for patients; I've been able to take this information and (hopefully) more effectively counsel patients in clinic even if they're too embarrassed to ask a question."
We look forward to continuing the Yale Ob/Gyn Residency – Solar Youth partnership, and look forward to seeing it grow in the future!