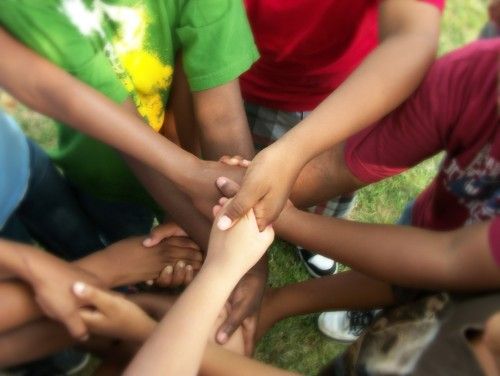 It's hard to believe that nearly a year ago, in response to the sudden need to discontinue in-person programming due to the Covid-19 Pandemic, Solar Youth quickly pivoted to deliver alternative program models that would best support the families of West Rock and Eastview Terrace. Today, as the pandemic continues on, program staff are bringing forward an innovative hybrid program that will be safe and effective for families as we spring into another Spring Season.
This season's Children's program will focus on 5 broad themes that relate to monthly events. Among these are a program-wide Black History Month exploration full of interactive workshops and learning activities, a month full of Steward-led community action, and a "Save the Earth" initiative. "We want to focus on learning this year," says Shannon, the site coordinator for Eastview Terrace, "I think our Stewards will really enjoy the program this season."
We are staying safe while we explore these themes by breaking weekly program up into two in-person days and three virtual days, where Stewards will sound down the concepts of mindfulness, leadership, team building, and community action. Due to the high interest from families for continued support and contact from staff members, we will continue daily wellness checks, as well as calling to connect families with community services as necessary. The Lunch Munch and Fun program will also continue on a weekly basis , which provides access to the free public school lunches that families rely on to feed their children. We are excited to continue serving the community and providing updates. Program for after school is now underway!